Every time a new WordPress version is released, we receive emails from many of our customers asking us questions about responsible WordPress management. Should they update their WordPress theme? Is it safe? When you're involved in managed WordPress hosting, what are the pros and cons of updating your website?
Before the next WordPress update, we thought we'd share this post that explores the impact of new WordPress versions on your WordPress management plans.
First of all, a little WordPress management history.
Unlike most website hosting platforms, WordPress is a free content management system developed by an open community of programmers. WordPress management systems are constantly evolving, with new tweaks and improvements being added all the time.
Every WordPress management update fixes bugs, adds new features, responds to user feedback, and upgrades existing capabilities in order to stay up-to-date with changing standards of technology. That means that if you don't update your WordPress site, you'll endanger its security and could miss out on new features.
Let's take a closer look at the pros and cons of WordPress management updates.
Migrate to uPress within 24 hours
Maintain security
Security is the most important reason why you should keep your WordPress site up-to-date. The popularity of WordPress management for all kinds of websites has made it into a magnet for hackers, malicious code distributors, thieves, and other bad actors. Approximately 23% of the world's websites are based on WordPress.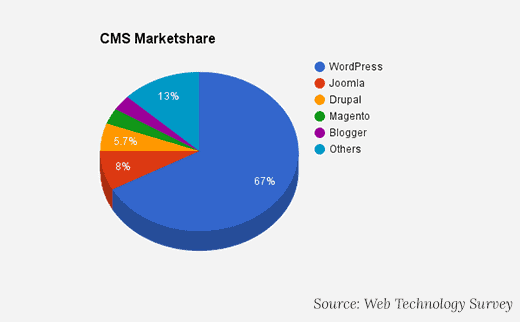 On top of that, WordPress is an open source content management system. That means that the source code is publicly available so that anyone can study it and find ways to improve the platform, but it also means that hackers can study it for vulnerabilities that they can exploit to hack into WordPress sites.
Whenever security experts find a vulnerability or weakness, they report the bug, make quick fixes, and discuss ways to patch the weakness to keep hackers out. The vast majority of WordPress core updates are vital security updates that protect your site. They aren't something that's nice to have to make your WordPress management easier; they are vital patches that keep cyber thieves out of your website.
If you continue to use an out-of-date version of WordPress, you are vulnerable to attack. Hackers track and locate sites that are running on older versions of WordPress because they know these are easier targets.
Bear in mind that these updates don't apply only to the core WordPress management system, but also to all the plugins, themes, and templates that you use. You really need to keep each of these fully updated.
Access new features
There are loads of minor WordPress updates, but major ones only come a long every now and then and they always hold important new features and software changes. For example, WordPress 4.0 brought an enhanced plug-in experience; WordPress 4.1 introduced in-line image editing; WordPress 4.2 came with faster plug-in updates.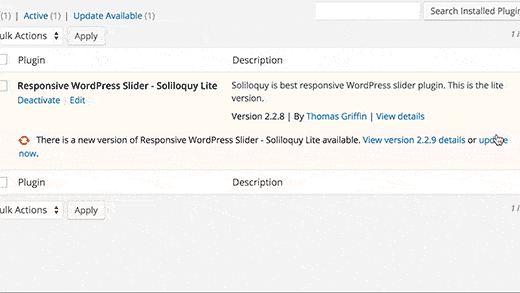 That means that if you are using an older WordPress version, your WordPress management will be very different, and probably much more difficult, than someone who updated their version promptly.
Improve performance
WordPress developers are constantly trying to improve site performance. Each new version comes with a number of changes that actually make WordPress work faster and more efficiently.
For example, WordPress 4.2 improved JavaScript performance for navigation menus, while WordPress 4.1 improved complex queries that helped sites that used the same queries. Since website speed is a crucial factor in SEO, we strongly recommend keeping your WordPress version updated.
Patch up bugs
Even though every version of WordPress is tested meticulously before it is released, there can still be small bugs that slip through unnoticed and they're only found once the version is fully operational. That's why responsible WordPress management applies to even minor updates, which are updates numbered "X.X.X" like 4.2.1.
If you contact WordPress support about a problem with your WordPress management, the first question they'll ask will be about which WordPress version you're using. Updating WordPress is usually enough to solve the issue.
The down side: Adjust for extensions and templates
The only possible downside to keeping your WordPress updated is that occasionally, it could cut off plugins, extensions, and templates that aren't using the best practices and coding standards. That's why you need to schedule frequent backups as part of your WordPress management, at least before each update. Sometimes you might also need to readjust your plugin settings after an update.
Keeping your site updated is best practice for WordPress management
Overall, the advantages that WordPress updates bring far outweigh the possible disadvantages. WordPress updates will increase security, fix bugs, improve site speed, and bring you new features. If you'd like to learn more about updating to the latest version of WordPress, check out Part II of this blog.
As managed WordPress hosting experts, we know what we're talking about, whether you need advice on updating themes, managing preventative security, or if you just need to figure out how to configure your time and date formats. You can trust us with the entire gamut of WordPress questions, so the only one left is... why aren't we hosting your WordPress site yet? Click below and join us.