uPress Monitor
UPress WEbite Monitoring System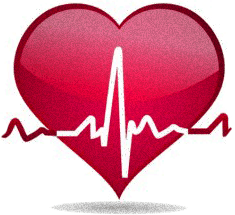 Website monitoring system is a service provided to uPress customers,
Which will help you find out what is your website availability in real time.
We will check the availability, accessibility and performance of your site and update you in real time on any fall, malfunction, or any other problem that prevents your site from being viewed properly.
why do i need this service?
you get only one chance to make a first imprestion
your website is your business card
Your business website is your digital business card!
Nowadays, digital marketing is the key way to reach a wide range of relevant consumers in a refined, non-aggressive way.
A consumer who searches for a product or service on the net receives a number of "business cards" in his search results,
The last thing you want is for a consumer to come to your business site when the site does not work, or it will not work.
Google Detects downtime issues
The Google engine eventually wants to send users to a site that provides a good surfing experience for the surfer.
If your site develops daily or once-daily downtime problems,
Google may significantly harm the ranking of your site in its search engine.
Your site's ranking will be affected by parameters of downtime problems and slow issues.
keep your finger on the pulse
UPress is given the option to use the site monitoring service, and always keep a finger on the pulse. Selection options:
Monitoring by URL
The site monitoring system sends test signals to the site you choose from scanning every minute and anticipating a proper site response. If you do not receive a valid response from the site, the system will send you an alert so you can stay informed about the health of your site in real time.
Monitoring by keyword
The site monitoring system sends signals to locate "search words"
If the system does not recognize the search word defined, the system will alert you so that you can keep up-to-date on the existence of a certain keyword on your site.
For example: a system that will check for you – if your website – your phone number. If not, this is a very important detail that you should be aware of.
how does it work?
1.Regular activity – the site monitoring system sends test signals to the site you choose from scanning every minute and expecting a normal site response.
2.Warning Mode – If no proper response from the site or keyword search on the site fails, the system enters a warning mode, but still notifies the client of a malfunction.
3.Alert mode
4.Regular activity